Main content starts here, tab to start navigating
Menus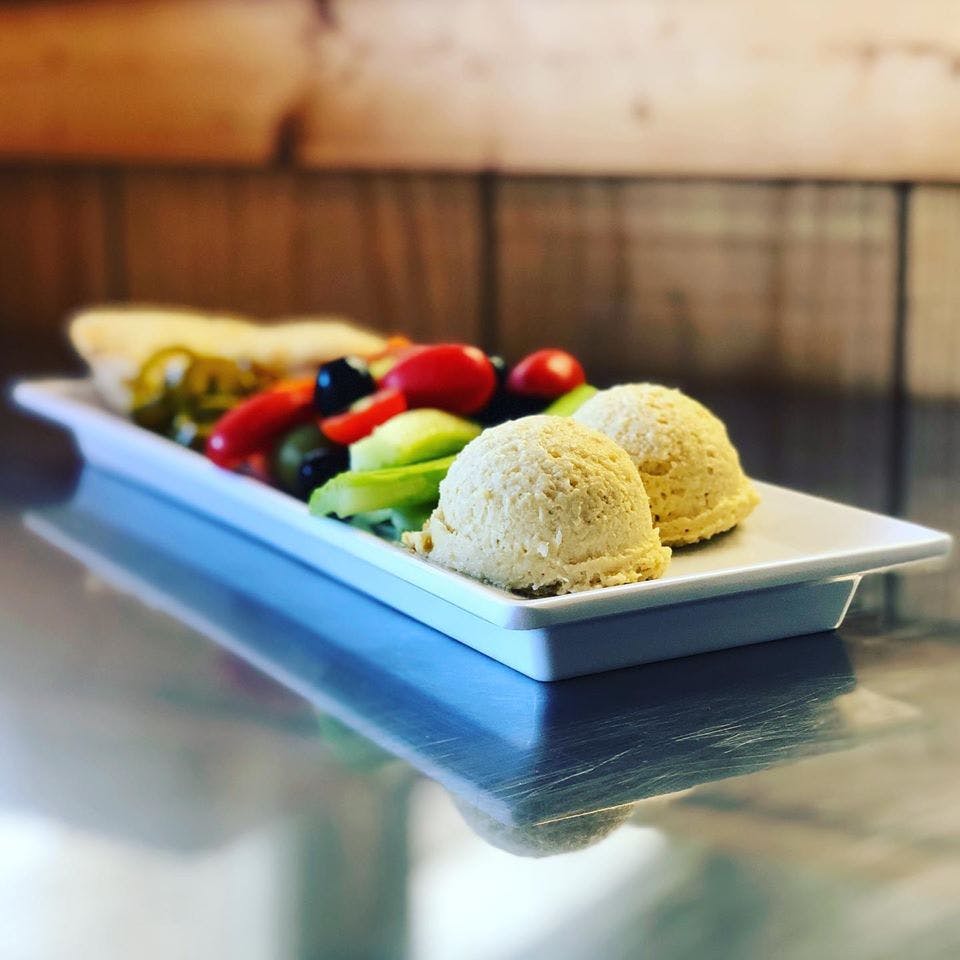 Slide 1 of 3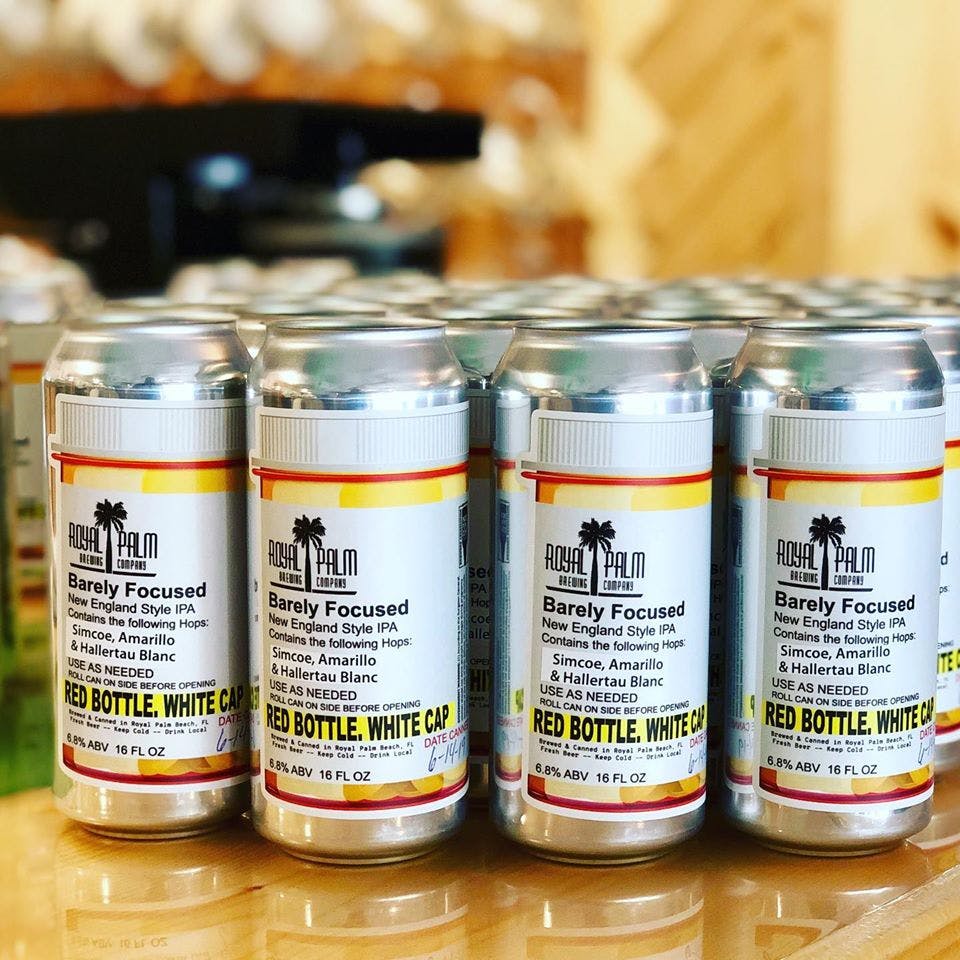 Slide 2 of 3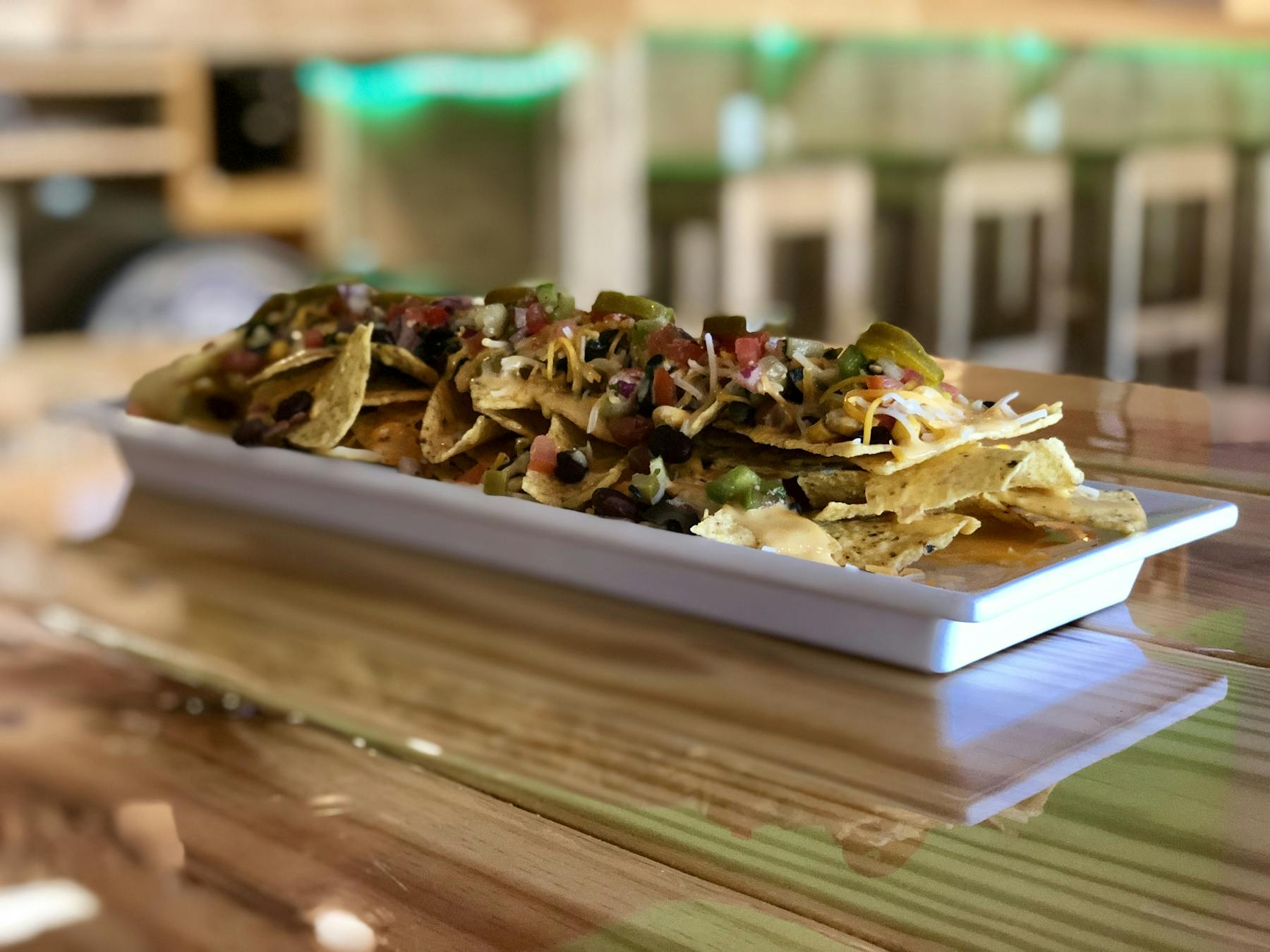 Slide 3 of 3
Stadium Classics
Sabrett Hot Dog Basket

Two Sabrett Hot Dogs on Martins Potato Roll & Kettle Cooked Chips

German-Style Beer Bratwurst

German Style Brat Cooked in Fresh Royal Palm Brewing Company Beer. Served on a Martins Potato Roll & Kettle Chips

Tex-Mex Nachos

House-made warm beer, cheese, beans & corn. Fresh salsa & black and green olives with jalapeños and shredded Mexican cheese pilled on tortilla chips. Sour cream on the side.

Cheese Quesadilla

A blend of shredded mexican cheeses and fresh, house-made salsa, folded & pressed in a 12' flour tortilla! Served on a bed of lettuce with a side of jalapeño, salsa, and sour cream.

Stadium Pretzel & Beer Cheese

Salted Warm 6 oz. Jumbo Pretzel with house-made warm crop circle cream ale beer cheese.
Cuban Sandwich Baskets
Classic Royal Palm Brewing Company
Meatball Cuban

A one-quarter pound of all-beef meatballs & whole milk mozzarella pressed on Cuban bread with marinara & kettle chips.

Roast Beef Sandwich on Sourdough

One-third pound of roast beef & cheddar served warm with beef & rosemary broth & kettle-cooked chips.

Buffalo Chicken Cuban

Buffalo chicken, cheddar and jalapeños pressed on Cuban bread with celery sticks tortilla chips and blue cheese.

Traditional Cuban Sandwich

Ham, Cuban pork, mustard, swiss cheese, and pickle pressed on a Cuban roll. Served with marinara & chips.

Italian Pressed Sandwich

Ham, salami, pepperoni, mozzarella, sundried tomatoes, and crushed olives pressed on a Cuban roll. Served with marinara & chips.

AGC

Our adult grilled cheese! Whole milk mozzarella, sharp Wisconsin cheddar & pesto served on sourdough.

Caprese Grilled Cheese

That's right, fresh whole milk mozzarella, fresh basil, and sliced tomatoes & balsamic glaze served on sourdough bread.
Also Available
Tapas Board

Pepperoni, salami, cheddar, muenster, green and black olives, dried fruits & a warm pita & jam.

Smoked Fish Dip

Mahi & Wahoo! Served with carrot and celery sticks, olives, tomatoes, jalapeños and crackers.

Hummus Platter

Carrot sticks, celery olives, and cherry tomatoes served with a warm pita and house-made hummus.
Appetizers
Tapas Board

Pepperoni, salami, cheddar, muenster, green and black olives, dried fruit, honey and a warm pita.

$15

Happy Hour $11.25

Smoked Fish Dip

Mahi & Wahoo! Served with carrot and celery sticks, lives and a warm pita.

$12

Happy Hour $9

Hummus Platter

Carrot sticks, celery olives, and cherry tomatoes served with a warm pita and house-made hummus.

$10

Happy Hour $7.50

Tex-Mex Beer Cheese Nachos

House-made warm beer cheese, beans & corn, fresh salsa & black and green olives with jalapeños and shredded Mexican cheese piled on tortilla chips. Sour cream on the side.

$10

Happy Hour $7.50

Cheese Quesadilla

A blend of shredded Mexican cheeses & fresh, house-made salsa folded & pressed in a 12' flour tortilla! Served on a bed of lettuce with a side of jalapeños, salsa, and sour cream.

$10

Happy Hour $7.50

Jumbo Pretzel

Salted warm 6 oz. jumbo pretzel with house-made warm "63 Axe Handles" lager beer cheese.

$6

Happy Hour $4.50
Baskets
Served with Chips
Grilled Chicken Caesar Salad or Wrap

Grilled chicken breast on a bed of Romain lettuce blend with shaved parmesan cheese & croutons tossed in caesar dressing or have it served in a 12' burrito tortilla.

$10

Meatball Cuban Sandwich

One-quarter pound of all-beef meatballs & whole milk mozzarella pressed on Cuban bread with marinara & kettle chips.

$10

Buffalo Chicken Cuban Sandwich

Buffalo chicken, cheddar and jalapeños pressed on Cuban bread with celery sticks tortilla chips and blue cheese.

$10

Traditional Cuban Sandwich

Ham, Cuban, pork, mustard, swiss cheese & pickle pressed on Cuban bread. Served with plantain chips.

$10

Italian Pressed Cuban Sandwich

Ham, salami, pepperoni, mozzarella, sundried tomatoes, and crushed olives pressed on a Cuban roll. Served with marinara & chips.

$10

Roast Beef Sandwich on Sourdough

One-third pound of roast beef & cheddar served warm with beef & rosemary broth & kettle-cooked chips.

$10

Gouda, Smoked Bacon & Cheddar on Sourdough

Four strips of bacon, two slices of both sharp Wisconsin cheddar and rich gouda melted between two slices of sourdough.

$10

Hot Ham & Swiss on Sourdough

Cherry wood smoked ham & three slices of swiss cheese served melted on sourdough bread.

$9

AGC - Adult Grilled Cheese on Sourdough

Whole milk mozzarella, sharp wisconsin cheddar & pesto served on sourdough.

$9